1. The House Where it All Began - Conway, Arkansas
Maybe one of the most powerful videos we've ever gotten to film is the one we filmed with our Founding Pastor in the house his family purchased when they first moved to Arkansas to plant New Life Church. The Bezet's have since moved out, but kept a good relationship with the current owners and we were able to film content for our vision series here. The magic of this location wasn't so much in the location itself as it was nostalgia and history that it evoked. It's not always about the look of the location, sometimes it's just the emotion connected to a place that can come through.
2. Bonneville Salt Flats- Nevada
A desolate landscape and excruciating heat, what's not to love about shooting in those elements?! The parched salt flats was just the right setting for the empty feeling we wanted to communicate as we filmed Ps Rick's message on The Social Network for our Big Screen series.
3. Rooftop with Cityscapes- Downtown Little Rock, Arkansas
One of our campuses is nestled into downtown Little Rock. The rooftop allows us to have a (mostly) controlled set while allowing us to get urban views of our capital city. The second floor of this building is still under demolition and renovation, so we're able to make use of the open space and manipulate it as needed. So far we've filmed here for our Collide Student conference and Woman conference, as well as a few smaller scale projects such as a worship video and testimony videos.
4. Alamosa, Colorado
This quiet little area is home to some 750 feet tall sand dunes. We loved filming here for Easter 2018. The vast mounds of sand contrasted against snow capped mountains really helped show off the beauty and greatness of creation. You can check out how we used shots of this location here.
5. Punxsutawney, Pennsylvania
Sometimes we can't recreate a scene to closely match the set of films we highlight during Big Screen, and so we go with a set that is inspired by the film instead of trying to mirror it. But for this shoot we were able to easily visit the actual town the movie Groundhog Day was made in and use recognizable areas for filming! We loved visiting this charming and quirky little town.
6. Glacier National Park - Montana
We used this for our Big Screen series as well as content for other projects. Whenever we find a good location and the schedule margin, we like to make sure we get extra content to build up our footage bank. Clearly this location offered a wide array of content for us and we loved every bit of it.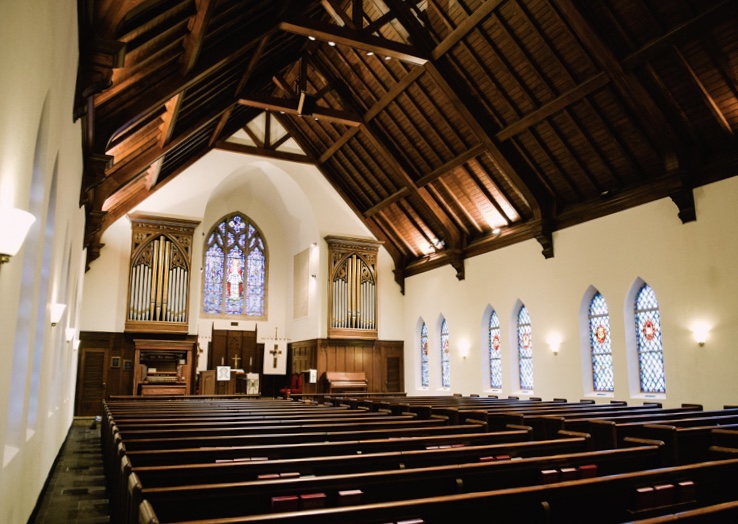 7. Hendrix College, Greene Chapel- Conway, Arkansas
You don't always have to travel to find a good location. This one is just a few miles from our offices, nestled in the Hendrix campus. We loved the character and quiet beauty of this little 1950's chapel. Anytime we can find a way to stay local and partner with people in our community for sets, we do! This location was the setting where we filmed part of our vision series for 2018. We chose it because we wanted a nostalgic look to help remember our history as we talked about all that was ahead.
8. Everywhere in Oklahoma/New Mexico
For our Easter services video in 2018, we chose to make a multi location video. We selected some key locations that were well researched (Gloss Mountain State Park, the Wichita Mtns, etc.) and planned out lodging based on those areas. Once our team was on the road we divided them into two small film crews and left margin in the schedule for finding additional sites to film throughout their trip. We were able to cover close to 20 different sites all together for this project throughout five different states.
9. Dreamland Ballroom - Little Rock, Arkansas
Dreamland was originally opened in 1918. It served as a clubhouse, house the USO during war times, and in the years following WWII welcomed iconic performers like Ella Fitzgerald and Louis Armstrong. This space has a unique structure and such a rich history that makes it an honor to film in! We've used this location for Easter Services and our Big Screen series. You can check out the project we filmed for Easter Services here.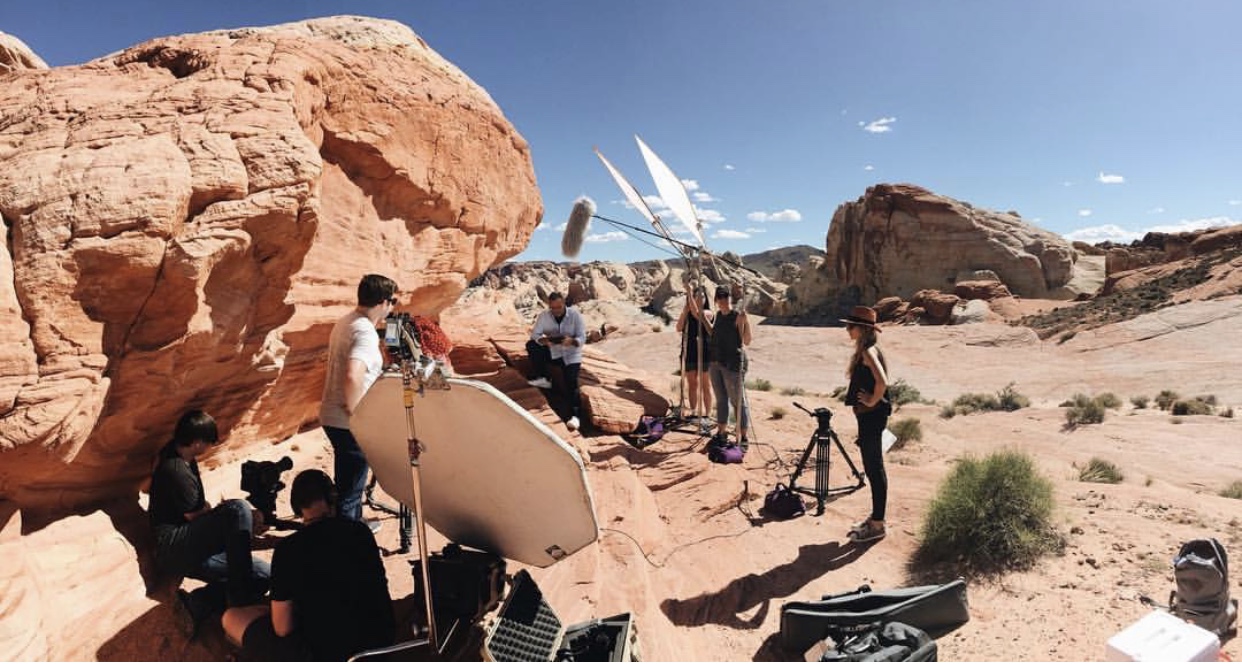 10. Valley of Fire - Nevada
What we liked here: when you're trying to film something on planet Earth that reflects the solitude of being crashed in Mars, the Nevada wilds are a pretty good option. All of the red rock and desolate terrain really helped us visually convey the message of how lonely it can be for someone who is lost or feels alone in the world. The vibrant color and contrast of blue skies with the red rocks and sand made this location absolutely gorgeous. Some of the issues we faced here have also prepared us better for shoots now. Helicopters flew over, hikers voices (though they were far from our actual set) were reverberating off of rocks and halted production for a while, at one point it even began raining on us! Now we go the extra mile to be prepared for anything on our sets and remind our crew to always be patient and wait out difficult elements, because you never know when it's going to rain in the desert. You can check out a clip from this shoot here.